Instructional Design Job Listings
What does an instructional designer do?
A common question from students who are new to the ID field is "What are the competencies needed to be an ID?"
Just a reminder...
When a reading opens in a new tab, find the tab in your browser and click on the X when you wish to return to this page.

Interviews with Instructional Designers
Do you know how to begin your job search in Instructional Design? Listen to Finding an Instructional Design Job (MP3 file) in which Susan Manning and Dan Balzer interview instructional designer Hadiya Nurridin. Hadiya shares her insights on finding a job in instructional design, including critical skills to have on your resume.
What types of jobs are available as an instructional designer?
You might work as a member of an instructional design team or as a professional development coordinator, instructional designer for textbook or e-learning company, web developer, software consultant or designer, or in continuing education positions working with curriculum development in education, healthcare, museum, nonprofit organization or military settings.
Instructional designers manage instructional development and assume leadership roles in an organization's learning initiatives including:
software designers and computer support personnel or human resource support personnel who develop reference materials, documentation, instruction, orientation or customer support tutorials in areas such as sales, customer service, compliance, technical maintenance, etc.
K-12 educators, community college, technical college, or university instructors, curriculum coordinators, professional development coordinators, and continuing education professionals who want to update or expand their knowledge in instructional design, assessment, and project management
Instructional Design in Higher Education Report
Instructional designers exist to bridge the gap between faculty instruction and student online learning. But who, exactly, are instructional designers? What do they do? Where do they fit in higher education?
training and development professionals and instructional/educational technologists who support schools or corporations in redesigning courses or designing web-based resources
healthcare educators pursuing a career in educational or service settings in hospitals, dental programs, clinics, long term care facilities, retirement/assisted living facilities, in-home healthcare or other professionals who deliver instruction or continuing education to health professionals including computer-based training
continuing education and outreach facilitators in museums, government, professional associations, and nonprofit organizations
self-employed consultants in instructional design.
Find the Job that's Right for You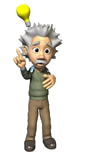 Please note well!
For your convenience, all links in this Find the Job listing will open in a new tab on your browser. This will allow you to bookmark, print, cite pages, etc.
To return to this page, simply close the new tab.
Association for Talent Development (formerly ASTD)
Freelancing
3 Tips to Create Strong Client Relationships
Daniel Brigham shares how, "your survival as a freelancer absolutely depends on the relationship you establish with your clients."
5 Tips to Launch Your Career as an E-Learning Free Lancer
LinkedIn strengthens and extends your existing network of trusted contacts.
Consider contract work. Companies that hire contractors sometimes will sign on an instructional designer with less experience. Check your local headhunters and online companies such as Proedit.
Contract work is also listed through online placement services. Companies contact a placement service for short term contracts to "try out" workers. Six months, with the possibility of permanent employment, is often the case. Both parties get the opportunity to take each other out for a "test drive," so to speak.
Your Job Search Strategy
The instructional design job search process requires developing job search strategies.
The 12-Week Job Search — Part 1
The 12-Week Job Search — Part 2
The 12-Week Job Search — Part 3
8 Keys to Communicating Effectively During the Job Search
"Whatever your field or experience level might be, your ability to get hired and then to succeed is dependent on excellent communications skills. It's rare to see an advertisement for a job that doesn't include this among the various other requirements."
University of Wisconsin-Stout Career Services
Don't forget that UW-Stout has a very active office to facilitate your career aspirations. Check out potential employers and jobs here.
Resources
How Job Seekers Use Social Media and Mobile for Job Searches
"Facebook, LinkedIn and Twitter are still the BIG3 for job seekers, but watch out for Instagram, Pinterest and Snapchat."
45 Ways Social Media Can Land You a Job
"Sure, most people know how to use social media in their personal lives, but it actually has a lot of power to make (or break) your job search."
How Recruiters Use Social Media
"Back in 2010, 78% of recruiters were using LinkedIn to find candidates. 5 years later that percentage has risen to 95%. Similarly, 2010 saw just 14% of recruiters posting jobs on Twitter. That figure has now risen to a whopping 95%!"