Are you ready for online education?
Expand the geography of your career.
Follow your passion.
Boost your salary with new skills.
Online Teacher Pay 2017
SimplyHired.com - Adjunct Instructor Salaries - Click for Updates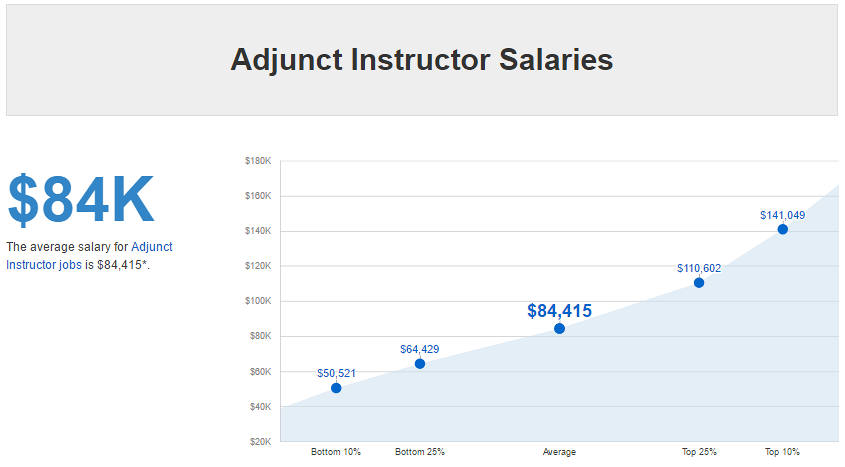 Indeed.com - Adjunct Faculty Salaries - Click for Updates

Trends
According to the Forbes Top 10 Workplace Trends —

"Professionals choose freelance jobs in order to gain more control over their lives, have flexibility and be their own boss.
"Only 4% of recruiters DON'T use social media in the recruiting process. 4% aren't sure, but the 92% of recruiters that do use social media cast a wider net than ever."
"After referrals (78%), recruiters find their best candidates through social and
professional networks (56%) and intern-to-hire programs (55%)."
Adjunct Project Reveals Wide Range in Pay
Higher Education Employment Report 2016
Postsecondary Teachers Occupational Employment and Wages 2015
Get Educated: The Definitive Guide to Teaching Online Courses
Archive: E-Learning and Online Teaching Careers