Finding Online Teaching Jobs
How to get your first online teaching job by Dr. Dani Babb
Once you break into the online teaching world, most work comes through your professional network. However, as Dani Babb says in the video above,"... In the beginning a job hunt really is a numbers game". One way to maximize your chances is to refine your search skills and fine tune the documents you'll need when you apply for the online teaching jobs you seek.
Search Tips: Finding Online Teaching Jobs
Take the time to set up accounts on the major search systems.
Set up a search agent that emails you job leads
Use the advanced search features.

Experiment and combine keywords: remote, telecommute, distance education, online teaching, online instructor, adjunct faculty

Select a site that will store your resume or CV. Update regularly

Be sure your online e-portfolio is polished and ready for a critical eye.

Search Methodically.
Find the Online Teaching Job that's Right for You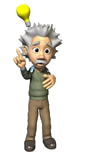 Please note well!
For your convenience, all links in this Find the Job listing will open in a new tab on your browser. This will allow you to bookmark, print, cite pages, etc.
To return to this page, simply close the new tab.
HERC: Higher Education Recruiting Consortium
Connections Academy Careers (K-12)
Indeed (Higher Ed)
Indeed (K-12)
ZipRecruiter (Higher Ed)
ZipRecruiter (K-12)
LinkedIn - Online Faculty Jobs
Education Week Top School Jobs - Virtual
1700 series is for all federal training and education related positions.
1750 series Instructional Designers/Instructional Systems Designers


When applying for positions on USAJobs, be sure to use the exact wording from the job posting in your resume.  You must also follow the directions and formats exactly as written.  Applications are initially scanned by computers looking for keyword matches.  Once you get past the computer a human will review your resume and refer you to the appropriate decision makers.
Resources
How Job Seekers Use Social Media and Mobile for Job Searches
"Facebook, LinkedIn and Twitter are still the BIG3 for job seekers, but watch out for Instagram, Pinterest and Snapchat."
45 Ways Social Media Can Land You a Job
"Sure, most people know how to use social media in their personal lives, but it actually has a lot of power to make (or break) your job search."
How Recruiters Use Social Media
"Back in 2010, 78% of recruiters were using LinkedIn to find candidates. 5 years later that percentage has risen to 95%. Similarly, 2010 saw just 14% of recruiters posting jobs on Twitter. That figure has now risen to a whopping 95%!"
One More Hint: Jump in the Pool!
Find an employer you want to work for. Study their programs and target your application, even if they are not advertising teaching positions.
Take the time to apply to the Adjunct Hiring Pools. Many online jobs are never advertised. Hiring managers search their established Adjunct Pools looking for the right match. This is particularly true when they have to hire on short notice.
Look here to apply to the UW-Stout Adjunct Instructor Pool.