Goal 1:
Offer high-quality, challenging academic programs that influence and respond to a changing society
Joining forces with technical colleges

UW-Stout and Wisconsin's technical colleges have begun a cooperative program designed to keep educated workers in the state.
The program allows a seamless transfer of credits from technical schools to UW-Stout. After completing a technical degree in certain areas, students could continue on to get their bachelor's degree. UW-Stout will use distance education and online classes so students will be able to stay in their home areas and finish their degrees.
The effort will help reverse a trend that has seen many of Wisconsin's educated workers head to other states for better paying jobs. Recently, some students who graduated from technical colleges in Wisconsin moved to Illinois and Minnesota because the credits transfer more easily to the colleges in those states, taking educated students out of Wisconsin in the process.
There are 20 to 30 schools across the country with a similar program, but UW-Stout is the first to feature such a program in Wisconsin.
Some of the majors that fit easily include graphic communications management, business, engineering technology, construction, telecommunications and hospitality.
(Figure 1)

Malcolm Baldrige National Quality Award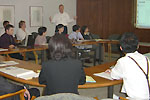 As the first university to receive the Malcolm Baldrige National Quality Award, UW-Stout has taken a national leadership role in higher education through its Center for Assessment and Continuous Improvement. This center manages requests from a variety of organizations that want to learn more about the benefits of the Baldrige model. The center's quality consultants provide these organizations with the knowledge, skills and tools essential for designing and implementing a continuous improvement program.
The center hosted visiting teams from several institutions and organizations interested in benchmarking and learning more about UW-Stout's best practices. Visiting institutions included Roosevelt University, Dunwoody Institute of Technology, Milwaukee Area Technical College, St. Olaf College, Michigan Technological University and Carthage College. International visitors included Tamkang University (Taiwan), Rajabhat Institute (Thailand), Sheffield Hallam University (United Kingdom) and a group of New Zealand quality award recipients.
Requests for consulting and workshops continue to increase. During 2003-04 the center provided such services to the University of Mexico-New Highlands, Pace University (New York), Owensboro Community College (Kentucky), Eastern Connecticut University, the College of Southern Maryland, University of Wisconsin-Oshkosh, Hawkeye Community College (Iowa), Western Wisconsin Technical College, the Holmen School District and Luther Hospital.
Presentations were given at several state and national conferences including the annual Quest for Excellence Conference, the National Quality in Education Conference, the Bryn Mawr/HERS Summer Leadership Institute, the National Consortium for Continuous Improvement in Higher Education Conference, Baldrige regional conference and state quality conferences in Colorado, Florida, Ohio and Oklahoma. UW-Stout also hosted a successful state conference on quality improvement in higher education, held in Wisconsin Dells, and a campus seminar on quality in K-12 education featuring the superintendent of the Chugach School District, one of the first K-12 school districts to receive the Baldrige Award.
The center provided extensive services to two state quality awards programs -- the Wisconsin Forward Awards program and the Minnesota Quality Council. Services to WFA included presentations at the annual state quality conference, examiner training and application workshops. Services to the Minnesota quality council included presentations at monthly meetings and providing UW-Stout graduate credit for examiner training.
Representatives from UW-Stout spoke at the Total Quality Management Symposium at Tamkang University, Taiwan, in March 2004.
School of Education formed
The 2003–04 academic year was the first for UW–Stout's School of Education, providing a vital link between theory and practice in the educational arena.
The School of Education was formed in 2003 to serve as a common voice for professional education and to give increasing emphasis on the significance of professional education programs at UW-Stout.
Faculty and staff in the school bring diverse talents, perspectives and expertise to the field of education. Their specific mission is to provide leadership, scholarship and service in undergraduate and graduate programs that lead to professional education careers.
A rich array of graduate and undergraduate programs that have achieved state, national and international prominence is provided in the School of Education. These programs speak to the needs of our global society and allow students the opportunity to work in a wide variety of educational settings. The School of Education is shaped by the history and rich traditions of the programs in it.

Some of the highlights of the school's first year include:
officially beginning July 1, 2003 with an innovative structure that brought together seven undergraduate and five graduate programs that focus on PK-16 educational programs.
completed a new set of bylaws and a strategic plan for the School of Education.
completed a Conceptual Framework and Assessment Plan for the school that will be fully operational in 2004–05.
initiated the Jax Teaching Excellence Award for the School of Education.
had both the Outstanding Undergraduate Program Director and Outstanding Graduate Program Director awards given to program directors within the School of Education.
prepared for the upcoming Wisconsin Department of Public Instruction accreditation visit scheduled for fall 2004.
developed a Web site.
held a spring celebration to conclude a successful first year and to recognize the many accomplishments of faculty and staff.

Online summer classes offered
UW-Stout's School of Education offered a new online summer professional development program for K-12 educators during the summer of 2004.
Through 30 new completely online classes, elementary, middle school and high school teachers were able to earn credits for license renewal via the World Wide Web. UW-Stout's goal is to serve as an outreach center to meet the growing demand for advanced teacher education. This effort supports recertification requirements and professional growth plans.
The courses offered were designed to help build bridges between where educators are now and where they need to be to meet the needs of their students, and were aligned with Wisconsin Standards for Teaching and National Educational Technology Standards for Teachers.


Programs awarded accreditation
Apparel program earns distinction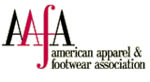 UW-Stout's apparel design and development program received an endorsement from the American Apparel and Footwear Association's Professional Leadership Council. The endorsement, which lasts through January 2008, includes both the pre-production and the operations course tracks of the program.
Review and endorsement of the apparel program by the AAFA ensures that UW-Stout graduates have the competencies that are needed by business and industry. AAFA endorsement also allows students in the program to apply for scholarships from the association.
National Association of Industrial Technology accreditation

Three UW-Stout academic programs were awarded accreditation from the National Association of Industrial Technology. UW-Stout's packaging, graphic communications management, and telecommunication systems programs met NAIT's rigorous standards to achieve accreditation through November 2009. The three NAIT-accredited programs involve their students in current industry projects and hands-on laboratory activities that reflect the current needs and future trends in industry. For example, packaging students have designed golf ball packages for Acculine, hearing aid battery packaging for Rayovac, and Crayola marker containers for Binney and Smith.
Psychology program earns national approval

The UW-Stout school psychology graduate program received full approval from the National Association of School Psychologists. Fewer than two-thirds of the school psychology graduate programs in the nation are NASP approved. NASP approval indicates that UW-Stout's program provides graduate students with quality training and extensive field experiences in school psychology. The approval also ensures that graduates of the program are automatically eligible for National Certification in School Psychology. To complete the certification process, they must conduct an approved internship and pass the National School Psychology Examination.
---
Additional Resources:
Center for Assessment and Continuous Improvement
University of Wisconsin-Stout
http://www.uwstout.edu/mba
School of Education
http://www.uwstout.edu/soe/
Accreditation
American Apparel and Footwear Association
http://www.americanapparel.org

National Association of Industrial Technology
http://www.nait.org

National Association of School Psychologists
http://www.nasponline.org