Reading in the Content Areas K-12 (RDGED 702) - 3 credits


Course Description
Research-based teaching methods, study strategies, and technology focusing on the abilities to use language processes (reading, writing, speaking, listening) to learn subject matter across the curriculum.
You will learn how to enhance the overall level of reading achievement for
vocabulary
literal understanding
inferential reading
comprehension
fluency
retention.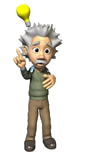 Please note well!
For your convenience, all links to readings on the Internet will open in a new tab on your browser. This will allow you to bookmark, print, cite pages, etc.
To return to this page, simply close the new tab.
This will be our practice for the rest of the course.
Textbook to Purchase
Serravallo, Jennifer. (2015). The Reading Strategies Book: Your Everything Guide to Developing Skilled Readers. Heinemann; 1st edition. ISBN: 978-0325074337
E-textbooks
Billmeyer, Rachel. (2006) Vol. 2: Strategies to Engage the Mind of the Learner, 2nd edition ISBN: 978-0-9711292-5-2
Billmeyer, Rachel. (2010) Vol. 1: Strategic Reading in the Content Area: Practical Application for Creating a Thinking Environment, 2nd edition ISBN:978-0-9711292-6-9
E-textbooks will be provided to you when you log in to the course.  If you prefer to read a print copy, instead of an e-textbook, you may purchase the paperbacks directly from the publisher.
You can highlight text and organize information in the e-book (e.g., adding a note stating something like "reference in my discussion posting") and print only what you want for use as a study guide. You may share notes and highlighting with peers in the class. Printing of the entire textbook is allowed for your personal professional use.
Whom to contact if you have a question or problem with the eBook?
eText Technical Support
8 AM- 4:30 PM Monday-Friday (715) 232-5474
etexthelp@uwstout.edu
Additional recommended web-based articles will be available via the course modules.
Software
Microsoft Word files are required if you are sharing attached documents on the Discussion Board and when submitting assignments in the course Dropbox for assessment.
If the file is created using Google Docs or Apple .pages, convert the file to a Word document (.doc or .docx) before uploading to the Discussion Board or course Dropbox. If you are sharing attached documents during peer collaboration projects, please convert all files to Word so that everyone has access to viewing a universally compatible format.
For more information, refer to Free Open Source Word Software and Tutorials. You may find it helpful to bookmark these resources for future reference.
Course Objectives
Participants who complete the online course will be able to:
Analyze current literacy culture trends affecting all readers in K-12 content classrooms.
Analyze the school and community cultures affecting content readers' reading behaviors
Informally assess the reading ability of students and the content difficulty load of texts.
Apply a multi-level reading comprehension model for use in developing content reading strategies.
Apply strategies that increase content reader ability to respond from literal through complex levels of understanding
Recognize the three basic types of vocabulary learners and demonstrate ways to teach new vocabulary effectively
Demonstrate strategies that teach students eight patterns of nonfiction found in most content text material.
Utilize high utility study guides to increase content comprehension.
Distinguish between and apply strategies for teaching learning skills (attitudes, goal setting, monitoring) and study strategies (note taking, organizing, test taking)
Blend the science of content reading (strategies, guides, and resources) with the art of effective teaching (motivation, personal literacy, and classroom management)
Develop a Professional Learning Community by sharing a content reading literacy best practice with colleagues.
Course objectives are aligned with the Content Guidelines for Reading Teachers State of Wisconsin, the International Reading Association's Standards for Reading Professionals (2010), National Educational Technology Standards for Teachers (1, 2, 5) and aligned with the Wisconsin Teaching Standards (3, 4, 7).
Course Outline
Defining reading in the content area: student and teacher challenges
Content text comprehension: factors that affect understanding
Coaching content Readers: "On deck circle" strategies Before students begin to read
Vocabulary development: Vocabulary strategies for advanced, language impoverished and disabled readers
Strategies for building literal or "plain sense" understanding of text
Reading between the lines strategies for teaching content inference ability.
Summarizing strategies for use After reading
Combining literal understanding with inferential thinking
Student developed questioning strategies
Abstracting and extrapolating ideas from text: strategies that teach readers how to create "home run" comprehension products
Recognizing patterns of narrative text and using nonfiction trade books
Guiding students through complex text content: four high utility study guides
Identify challenges for English Language Learners (ELLs) in content area and classroom reading.
Assignment Due Dates
Review the Course Calendar. A link is available on each course content page.
Instructor-Student Communication
The primary methods for communicating with students with be via
Course News


Updates, instructions, advice, and tips will be posted in the Course News. Remember to check it each time you log in to your course. Please log in at least four times a week
Discussion
Check the Discussion Board posts and responses regularly and remember that your level of Discussion Board participation and your discussion summary will be factored into your grade.

Your UW-Stout Email account


Check the university email at least every other day. Daily is better. No course communication will be sent to your home/work personal email accounts.
Grades and Instructor Feedback
At the end of each module, check the grade and comments provided in the Grades link to view personalized feedback from the instructor.

Instructor's Online Schedule
I will always check the "Questions for Dr. Crum" forum on the Discussion Board first when logging into the course. I will log into the course early each morning and again in the evening Monday-Saturday, and will not log in during the day on Sundays. I will login on Sunday evenings. My goal is to be as responsive and helpful as possible.
Q & A Forum on the Discussion Board
Think of this as the instructor's online office.
A Q&A discussion forum at the top of the Discussion Board is designed for posting your questions about course content or assignment directions. The Q&A discussion forum is the place to ask a question which pertains to all participants in the course.
If you have a question, it is likely others do as well, and everyone will see the answer as soon as you do when we use the public Q&A forum. Even better, your colleagues may have the answer for you! If someone knows the answer to a question before the instructor logs in, please jump in and help each other.
Please post all questions to the course Q&A before emailing the instructor unless it regards a private matter or grades.
Private Email Communication with the Instructor
When emailing the instructor privately, include the course name and section number, your full name, and a complete explanation. This information allows me to give you the best possible answer as quickly as possible since multiple sections of courses are taught each term.
Instructor Email Response Timeline
You can expect an answer to all emails within 24 hours, Monday-Saturday and Sunday evening. I will not log in on Sunday during the day, however. My goal is to be as responsive and helpful as possible.
Please wait at least 24 hours before emailing the same question again. If you get no response to an email or a Q&A posting within three days, then assume the instructor missed seeing the email/posting. Send or post it again, please! Sometimes emails go into some kind of "cyber black hole" and are never received.
University Email
Checking your university email daily is recommended.
Mobile Phone Access to Your Email
You may configure your mobile device to receive your university e-mail automatically. Directions are provided at:
https://kb.uwstout.edu/page.php?id=56145
Click on the appropriate link for directions that match your device.
If you need assistance, please call: 715-232-5000.
Evaluation
Each student's participation and performance in class will be evaluated using rubrics created for the activities described below. The percentages which follow each activity represent the weight used in determining the final grade.
Dialogue among class members is critical as we will practice one of the most important points in reading comprehension; readers always "construct their own comprehension." Writing and talking are the tools of construction.
Course Assignment Weights
Discussion postings and responses
64%
Mod. 1 Survey
1%
Mod. 1 Scavenger Hunt
3%
Mod. 4 Vocabulary Strategy Action Plan
1%
Mod. 5 Group Activity Quiz
4%
Mod. 6 Teaching Inferences Action Plan
4%
Mod. 7 Reflection
3%
Mod. 8 Teaching Questioning Strategies Action Plan
4%
Mod. 9 Professional Development Presentation
4%
Mod. 10 Book and Website List
4%
Mod. 11 Professional Development Literacy Coaching
7%
ePortfolio
1%
Rubrics
Although most of the links in our course lead to sources outside the UW-Stout server, some are housed locally. To make these easy to use, the page, like the one linked immediately above, will include this message in both the top and bottom navigation bars:

The message speaks for itself. Rubrics and tutorials, such as the pages that follow, are likely to have this kind of link.
Grading Scale
A 100-94
A- 93-91
B+ 90-88
B 87-84
B- 83-81
C+ 80-78
C 77-74
F 73 or below
To maintain Full Academic Standing, a cumulative GPA of 3.0 is required for graduate students.
Only courses in which a student earns a grade of B or better may be included for certification. If a student in the reading teacher certification program receives lower than a B in a required reading course, the course must be repeated. The grade earned when taking the course the first time will continue to be counted in the calculation of the GPA.
https://liveuwstout.sharepoint.com/sites/2022/023/Documents/graduate-school-policies.pdf
Date Releases for Discussion Topics and Dropbox Folders
This is not a self-paced course.
You will be required to communicate with others in a group within the discussions and during a few group/partner activities.
Therefore, the Dropbox is date-restricted to open when assignments are due. The Discussion Board will open at the beginning of each module.
If you choose to work ahead, save the postings or assignments on your computer until the appropriate discussion topic opens for the week.
Please let your instructor know if there is a problem accessing a topic or an assignment folder in the Dropbox.
Online Attendance and Late Policy
In an online course, you are not required to attend at a particular location or time of day.
This course is designed as an interactive course in which you contribute and respond to the discussion postings of other students.
Your instructor has access to a dashboard login summary displaying the date of each entry you make to the Discussion Board or Dropbox—this includes a response to an assignment, a posting on the threaded discussion, submission of an assignment, or participation in group work.
Prompt submission of assignments for assessment allows the instructor to provide guidance and timely feedback. Due dates for each module are published on the course calendar at the start of the class. Work turned in by midnight on the due date will be considered on time and will receive full credit.
Excused Makeup Work - If a late submission has been requested and approved in advance of the due date, there will be no deduction of points from the assignment grade. Send an e-mail to the instructor requesting an extension and to discuss an alternate due date.
Unexcused Makeup Work - If a request for an extension has not been submitted before the assignment due date, the late assignment will be considered unexcused. Assignments or postings not completed within the week will result in no credit with a score of zero entered as the assignment or discussion grade.
Emergencies arise, and the late policy can be waived at the instructor's discretion in case of an emergency. Emergencies are defined as events which are serious and unexpected. Emergencies cannot be written on the calendar in advance. Examples of emergencies are: heart attacks, car accidents, serious health crises of the student or someone in the student's immediate family. Examples of non-emergencies include family weddings, vacations, conferences, or any other event which is known in advance. Students are encouraged to work ahead when necessary if there are planned family events or travel. Students should contact the instructor to make arrangements to work ahead or to request a waiver of the course late policy.
Participation and Collaboration
While online education is highly flexible and designed to meet your schedule, you will need to set and meet deadlines as part of your weekly assignments and collaborative work. Your instructor will provide a week-by-week calendar describing action plan and discussion posting due dates.
Additionally, your peer learners will depend on timely feedback as you interact via the Discussion Board and work together on small group tasks.
Course Discussion Board
Many of the course activities will occur on the Discussion Board, so it is essential that you check it regularly each week. You will also share all assignments to the Discussion Board.
Perhaps its most vital use, however, is the exchange of ideas that can occur among class participants. You will be able to communicate with everyone in the class through your postings to the Discussion Board. Communicate with each other frequently and freely.

Be active and participate in the discussion on two or more days a week. Don't submit all your response postings on one day or only at the beginning or only on the last day of the module.
Your instructor has access to a dashboard login summary displaying the date and time of each entry you make to the Discussion Board or Dropbox—this includes a response to an assignment, a posting on the threaded discussion, submission of an assignment, or participation in group work.
Discussion postings should be distributed throughout the module (not posted all on one day or only at the beginning or just on the last day/night of the module).
Please review these pages:
If your professional/personal obligations or illness require you to be absent for more than three days, please contact the instructor.
Please do not "drop out" for a period of time and then expect to "drop back in" without losing points. This makes it difficult for your colleagues to complete their response assignments.
Social Media Course Activities
During the class we will use public social media tools, such as Google Docs, to share information.
These tools are outside of the university's Learn@UWStout learning management system, and your postings may be viewed by individuals who are not class participants. We encourage your participation in these activities and expect that you are respectful and professional in all social media interactions with peers and faculty.
Options will be offered to use an alternate profile if you prefer not to use your name. You will not be required to release any personal information on a public site (i.e., email address, mailing address, cell phone number, birth date, or photo).
Safe practices to protect your privacy and suggested security settings will be discussed during the introduction to the first social media activity.
No instructor feedback will be posted on social media that might indicate your grade, course enrollment, and class schedule as per the Family Educational Rights and Privacy Act (FERPA).
Social media tools routinely collect, store, and share data about their users. These data are usually maintained in aggregate, but personalization techniques are used and bring exposure (in the forms of direct advertising, for example) to the user by third party sites or tools.
University IT Acceptable Use Policy — https://www.wisconsin.edu/regents/policies/acceptable-use-of-information-technology-resources/
Citations
No more that 10% of a discussion posting or paper may be directly quoted.
Only APA formatting should be used for all citations.
Tips for documenting direct quotations in a discussion posting or paper: https://owl.english.purdue.edu/owl/resource/560/02/
See: "short quotations" and "long quotations" and "summary or paraphrase."
Academic Honesty and Misconduct
From the university policy: "Students are responsible for the honest completion and representation of their work, for the appropriate citation of sources, and for respect of others' academic endeavors. Students who violate these standards must be confronted and must accept the consequences of their actions.
Definitions of academic dishonesty as provided by the National Association of Student Personnel Administrators include:
Cheating - The use or attempted use of unauthorized materials, information, or study aids in any academic exercise.
Plagiarism - The use of others' ideas and words without a clear acknowledgement of the source.
Fabrication - The intentional and unauthorized falsification or invention of any information or citation in any academic exercise.
Assisting - The facilitation or assistance in academic dishonesty.
UW-Stout also considers academic dishonesty to include forgery of academic documents, or intentionally impeding or damaging the academic work of others.
Academic misconduct in the University of Wisconsin System is defined by UWS Chapter 14."
Student Academic Misconduct / Disciplinary Procedures - UWS Ch. 14
http://wwwcs.uwstout.edu/services/dean/academic/dishonesty.cfm
Minimum Technology Requirements
Complete the system checkup on this website, https://uwstout.courses.wisconsin.edu/, by clicking on the link that says: Check your system.
Madison Help Desk
If you have any questions about these preferences, please call the Madison Help Desk at one of the numbers listed below and indicate that you are a UW-Stout student needing help with Learn@UW-Stout . Help is available seven days a week.
• 1-888-435-7589 select option 3
or
• 1-608-264-4357 select option 3
Problems with Email
Technology Help Desk
Call 715-232-5000 for technical assistance such as forgotten passwords, email, storage, and problems logging in to Access Stout to view tuition billing or final grades.
Take a few minutes to review the Frequently Asked Questions, (FAQs).
Accessibility
UW-Stout strives for an inclusive learning environment. If you anticipate or experience any barriers related to the format or requirements of this course please contact the instructor to discuss ways to ensure full access. If you determine that additional disability-related accommodations are necessary please contact the Disability Services office for assistance 715-232-2995 or contact the staff via email at this website: https://www.uwstout.edu/life-stout/student-services/disability-services
Library Services
To access UW - Stout's Library Services visit http://www.uwstout.edu/lib/ In addition to traditional and online services, the library maintains many helpful videos on searching and use of the online research tools.
For students in the Wisconsin #1316 Reading Teacher Certification Program

Foundations of Reading Test
(FORT) and Reading Licensing


Who is required to take the Foundations of Reading Test?
https://wwwcs.uwstout.edu/soe/profdev/rdgfaq.cfm#FORT
Test Information and Test Preparation Resources
https://liveuwstout.sharepoint.com/sites/2022/School-of-Education/Pages/Foundations-of-Reading-Test.aspx