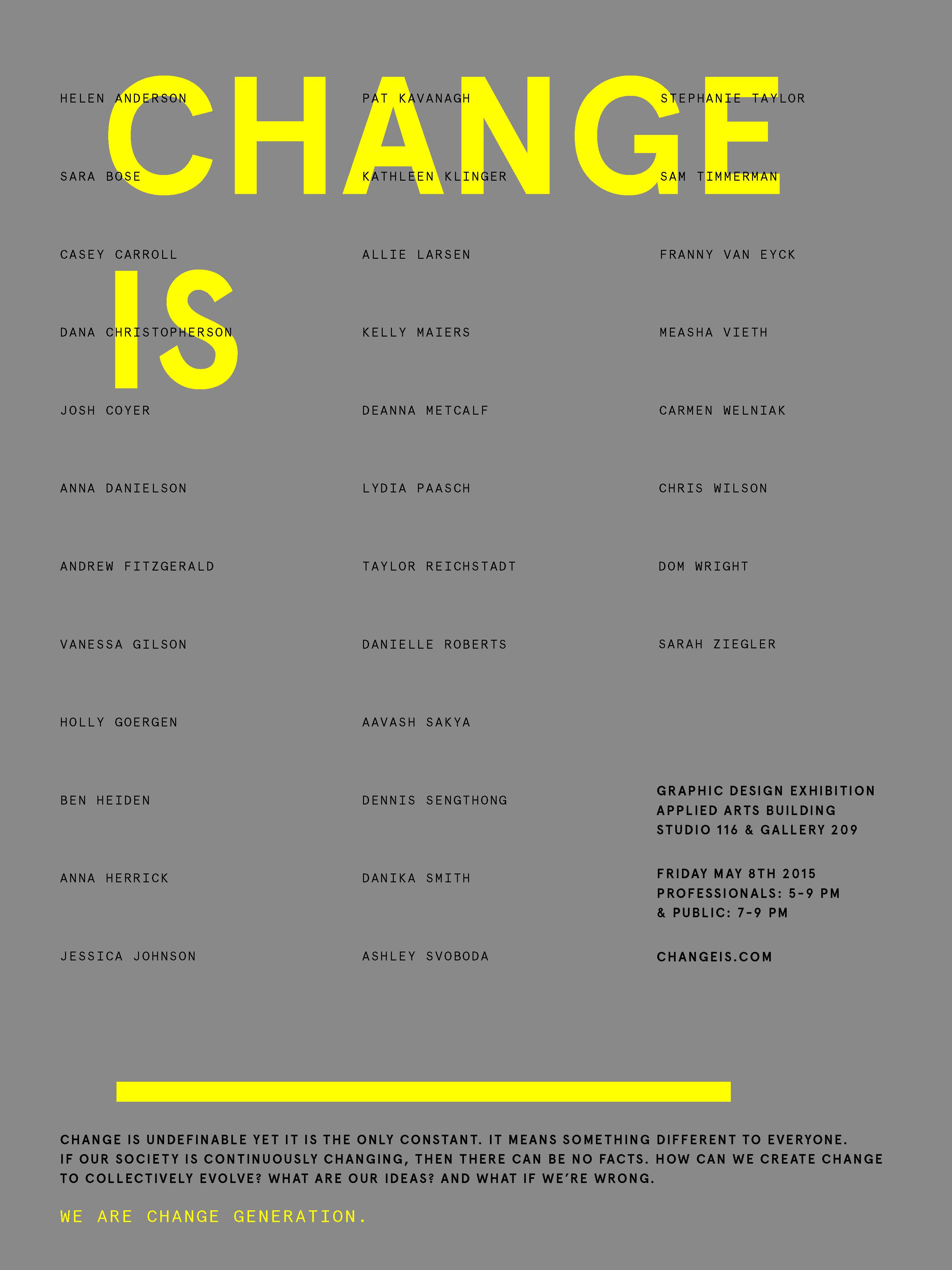 #STOUTGD2015
UW-STOUT GRAPHIC DESIGN + INTERACTIVE DESIGN SENIOR PROEJCTS MAY 8TH 2015 7PM-9PM APPLIED ARTS BUILDING READ MORE
CHANGE
IS
YOU
CAN'T
KILL AN
IDEA
THERE
ARE
NO
FACTS
WHAT
IF
WE'RE
WRONG?
UNIVERSITY OF WISCONSIN STOUT
GRAPHIC + INTERACTIVE DESIGN
SENIOR PROJECTS EXHIBITION
CHANGE IS UNDEFINABLE YET IT IS THE ONLY CONSTANT. IT MEANS SOMETHING DIFFERENT TO EVERYONE. IF OUR SOCIETY IS CONTINUOUSLY CHANGING, THEN WHY NOT EMBRACE THE CHANGE? THERE IS A SAYING THAT EVERY RULE HAS AN EXCEPTION. IF THIS IS TRUE, THEN THERE ARE NO FACTS OR LIMITATIONS. HOW CAN WE CREATE CHANGE TO COLLECTIVELY EVOLVE? WHAT ARE OUR IDEAS? AND WHAT IF WE'RE WRONG? WE ARE THE CHANGE GENERATION.