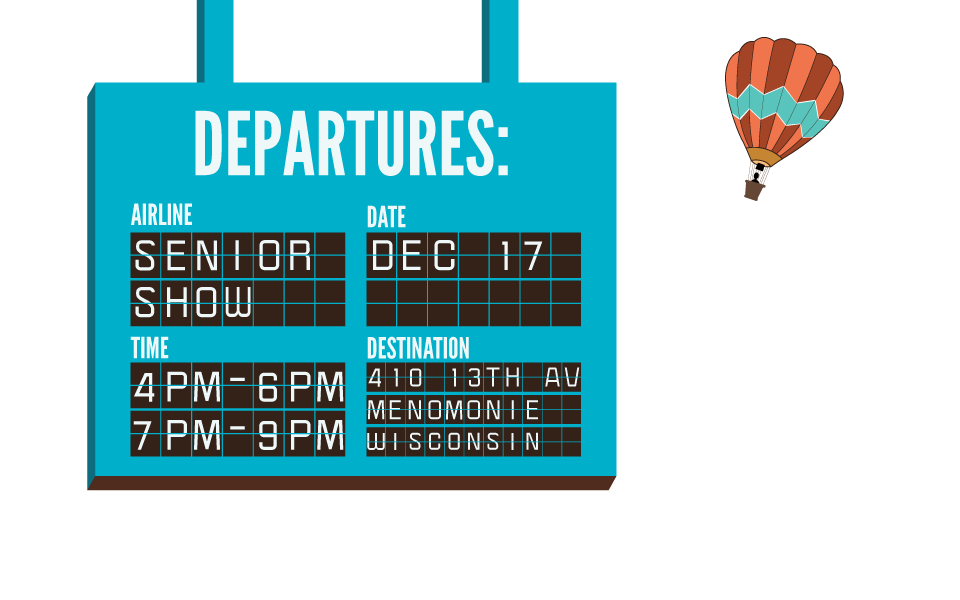 goad
Assist. Educate. Design.
Jessica Donahoe
Goad - A fellowship for graphic designers that takes an active roll in advancing understanding of the value of design by placing emerging designers in rural communities to educate and assist in the design process of local businesses.
PANELS
Because everyone loves a hero… and coffee.
Andrew Freeding
For over 75 years comic books have been telling stories about super-heroes and super-villains, about love and loss, right and wrong, and so much more. Sadly these days there are not as many comic book readers. PANELS is an attempt to rectify that. We are a comic book store first and foremost, but with the addition of a coffee shop we hope to draw in new faces and show them that there is a comic out there for everyone to enjoy.
Elixir
Drink deeply.
Amanda Greene
Elixir is a breath of fresh air in a liquid form. With this new discovery, the ingredient of dissolved oxygen (perfluorocarbons) leaves physical air intake unnecessary. It can be used for medical or recreational purposes – for example, to assist a burn victim's lungs or to use while scuba diving. The possibilities are endless.
APEX
A Creative Center
Derek Huber
APEX is a membership based artist's collective designed to inspire collaboration, creativity and the completion of ideas. By utilizing shared resources and combined knowledge APEX fills the void often encountered by artists, designers and makers who need space, tools and a collaborative environment to complete their designs.
Sweet Salutary
Brittany Kluz
Sweet Salutary is tailored to satisfy the sweet tooth of individuals stricken with a diet-changing illness, or those who just choose to live a healthier lifestyle. This gourmet bakery prides itself on the quality and taste of each and every delectable treat, whether it's on display or in the oven. Stop by Sweet Salutary, where we promise you'll always leave with a smile!
Amado Candy
Indulge with naturally sweetened candy!
Jenna Lang
Amado is truly the first of its kind. All products are specially made with a new natural sweetener called Stevia. Stevia has no calories, no carbohydrates and most importantly, doesn't effect glucose levels. This means Diabetics can indulge as much as they desire with no negative impact. Also, Stevia is 30 times sweeter than sugar, making Amado the sweetest candy you will ever taste.
BLUE
Environmental Designs
Cassandra Palokangas
BLUE environmental design is a landscape design company focused on integrating eco-friendly products into the design aesthetic. Mainly focusing on conserving rainwater and storm water runoff, BLUE uses sustainable solutions for your yard with a modern touch.
Alpha
Be the Alpha
Alpha is a dog training organization that specializes in tough cases of aggression, dominance, and extreme fear. Training is implemented from a behavioral and psychological standpoint, rather than simple obedience training. Learning about how your dog thinks and why they behave the way they do leads to a lifelong relationship of mutual love and understanding between you and your pet.
CORE Snowboards
Eco-friendly snowboards and gear
Christen Shepard
We're more then just another snowboarding company. CORE brings sustainability to the snowboarding scene, through our boards, gear and partnerships with organizations like Protect Our Winters. Everything we create and how we create it is through ecologically responsible practices and materials. Because let's face it, we can't snowboard without any snow.
Dr. Beezys
Cures the ills of life
Brittany Sweney
Dr. Beezy's takes old traveling medicine show creations and targets to the here and now. His three patent remedies heal illness of the brain, blood, and body. If you're feeling under the weather Dr. Beezy's surely has a cure!
Project D
Project D is an advocacy that wants to emphasize the importance of vitamin D for humans and its role in the development, growth, and maintenance of a healthy body. How does a person increase their body's vitamin D? The solution is as simple as going outside in the sunshine. Sunlight is the easiest, cheapest, and fastest way for a human body to get its daily vitamin D.
MATCH
Matchmaking for your appetite.
Sara Ziegler
Match is a restaurant designed to make going out to eat at a new place less frustrating and overwhelming. Faced with endless options on an unfamiliar menu, people tend to pick something familiar or "safe". This restaurant gives each guest the opportunity to get matched to specific menu items based on personal preferences that will create a customized menu--making each visit to Match more enjoyable and well worth it.